Families at the Lathe: Intro to Woodturning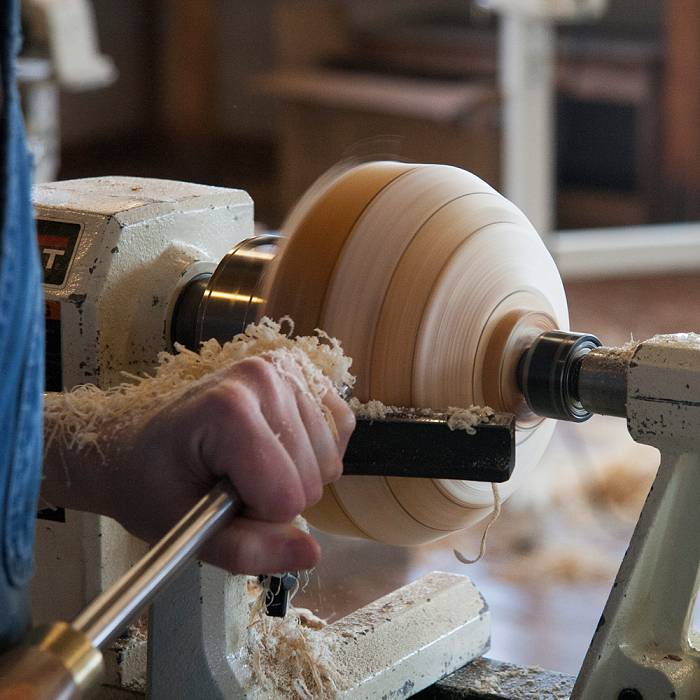 Course Overview
Watching someone turn on the lathe is mesmerizing for folks of all ages; standing behind a lathe making the shavings fly is pure magic. Join instructor Tim Heil for this very unique opportunity to experience woodturning under the careful supervision of an experienced turner. This workshop is open to adult/child pairs ages 10+. Students will learn about safety, the history of woodturning, and of course, experience the feeling of chisel on wood. A choice of small projects will be available. To allow for plenty of one on one instruction and supervision, there will be only two student pairs per session. One child per adult is required. This course will require calm focus for an extended period of time; please carefully evaluate whether this is a good fit for your child's interests and abilities.
Required Tools
All tools will be provided, but you may wish to bring your own safety glasses and hearing protection.

Wear closed toe shoes, tie hair back, and wear clothing that is not baggy or dangling.

Students will wear a full face-shield while actively turning; a cloth face mask is required when not wearing a shield.
Latest Update:

View recent changes →
Families at the Lathe: Intro to Woodturning