Blacksmithing & Toolmaking
Crooked Knife: Make Your Own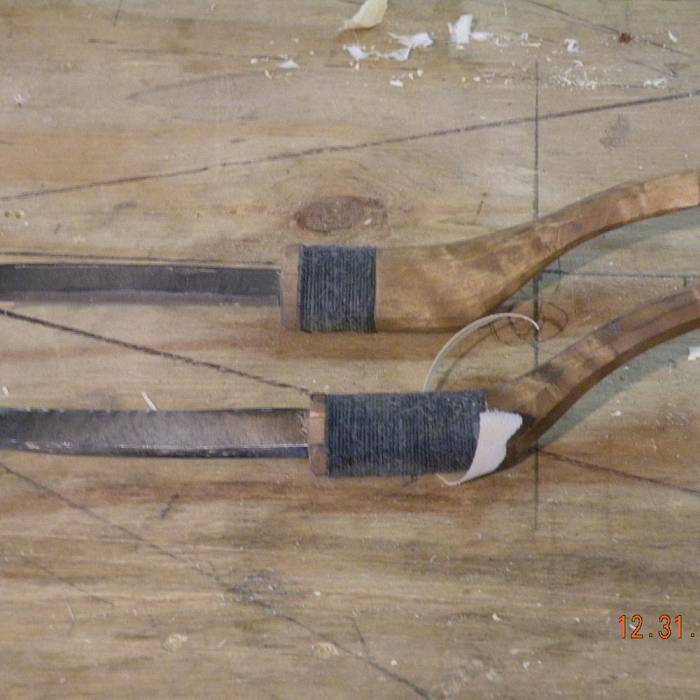 Course Overview
The crooked knife, also known as the mocataugan, has an important place in the history of North American woodworking. Essentially a one-handed drawknife, this ingenious and highly efficient tool was commonly used by Indigenous people of the Eastern Seaboard and Great Lakes Region for making snowshoes, birch bark canoes, and more. In this three-day class, students will learn some of the history of this tool and how to use the knife for various woodworking projects. The instructor will share photos of different knife designs, discuss their nuances, and give a demonstration of how to carve with the tool while explaining what he's learned about the knife's design. Students will forge a crooked knife blade, shape the wooden handle with knife and rasps to custom fit their hand, and mount and sharpen the blade.
All skill levels are welcome, however, please note that this course requires hand strength, stamina, hand eye coordination and the ability to follow precise instructions with regards to safety. Being able to open a sealed jar is an example of basic hand strength.
Required Tools
All tools and materials will be provided. 
Optional Tools 
Woodworking rasp 
ear protection & eye protection (provided, but you may wish to bring your own for comfort and fit)
Dates
Fri, Feb 3rd, 2023 – Sun, Feb 5th, 2023
Course Details
Tuition:
$300.00
Materials fee: $50.00
Latest Update:

View recent changes →
Crooked Knife: Make Your Own