Craft of Birch Ski Making: Making Your Own Set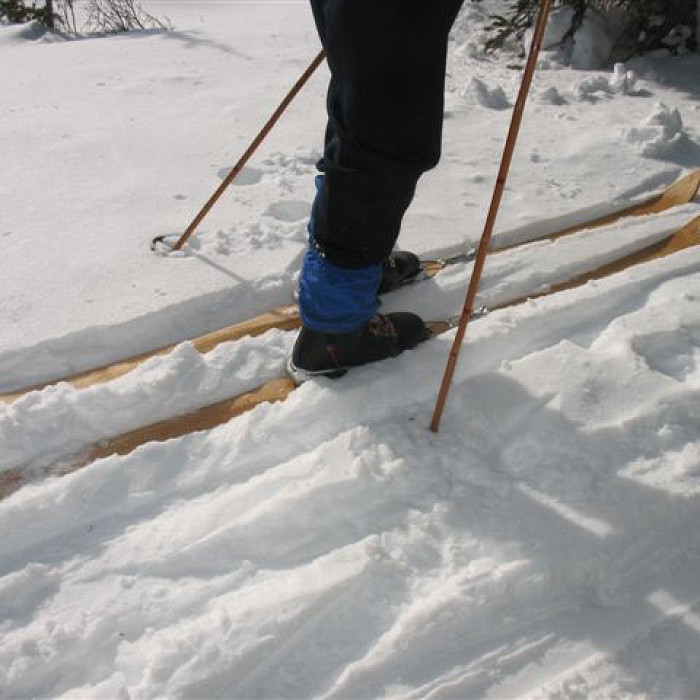 Course Overview
Discover the secrets of the old Sámi school of ski construction by crafting a custom pair of birch skis to meet your needs. In this course you'll learn about the origin of ski design, function, and construction. We'll also cover topics such as wood grain, bending wood, types of bindings, and information related to use and handling of these ancient tools of transportation. Craft your own pair of skis custom-sized to your height, weight, and intended use, and prepare to enjoy the wintry wonderland of backcountry and ski trails outside your back door. Ian Andrus has apprenticed with long-time North House instructor Mark Hansen for six years to continue to pass on this traditional and nearly-lost craft. Evening sessions may include films and a variety of discussion topics on the history and craft of ski making.
Dates
Thu, Jan 4th, 2018 – Sun, Jan 7th, 2018
Course Details
Hours:
Day 1: 5pm-9pm; Day 2-4: 9am-5pm
Additional materials fee paid to instructor when class starts:
Varies (approx. $175-$250)
Required
You will need the following tools for this class:
All required materials will be provided by the instructor or North House Folk School.
Optional Tools
tape measure
pencils
spoke shave
low angle block plane
carving knife
draw knife
v-tool for decorative carving
More Information
Once registered, students will receive a confirmation email with further class information. Please call us if you haven't received it within 24 hours.
Latest Update:

View recent changes →
Craft of Birch Ski Making: Making Your Own Set