Cordage Craft!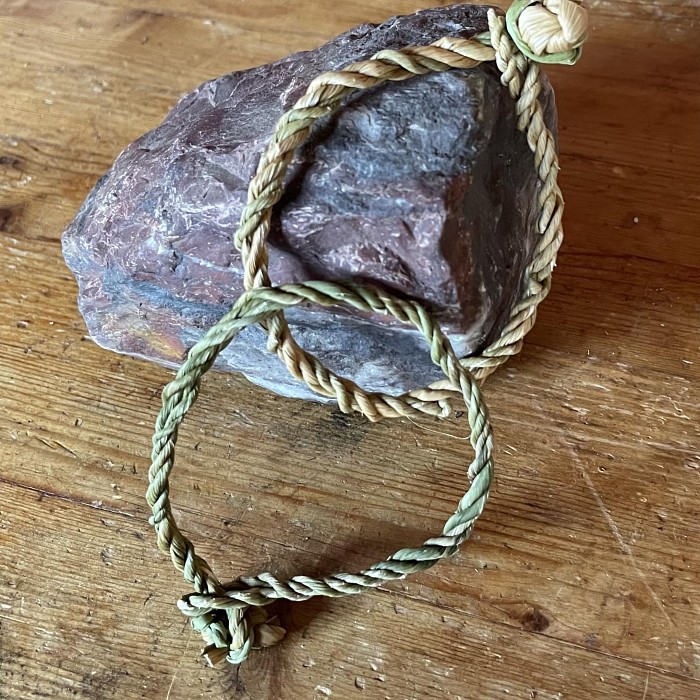 Course Overview
Cordage, also known as natural rope or string, is an essential material for survival, used to make anything from shelters to clothes to lifting the pyramid blocks in ancient Egypt. We will only metaphorically go back in time, however, and students will use local plant fibers to craft their own cordage, which they will then have the opportunity to turn into a bracelet. Tuition covers an adult-child pair. Kids 7-12 and their adult will each create a bracelet.
Session Information
This course is part of Family Weekend, which features a variety of kid and family friendly activities. Check out the event page for more details!
Course Details
Tuition:
$25.00
Materials fee: $10.00
Latest Update:

View recent changes →
Cordage Craft!