Woodworking & Furniturecraft
Carve a Bench! Introduction to Greenwood Chair Building with Hand Tools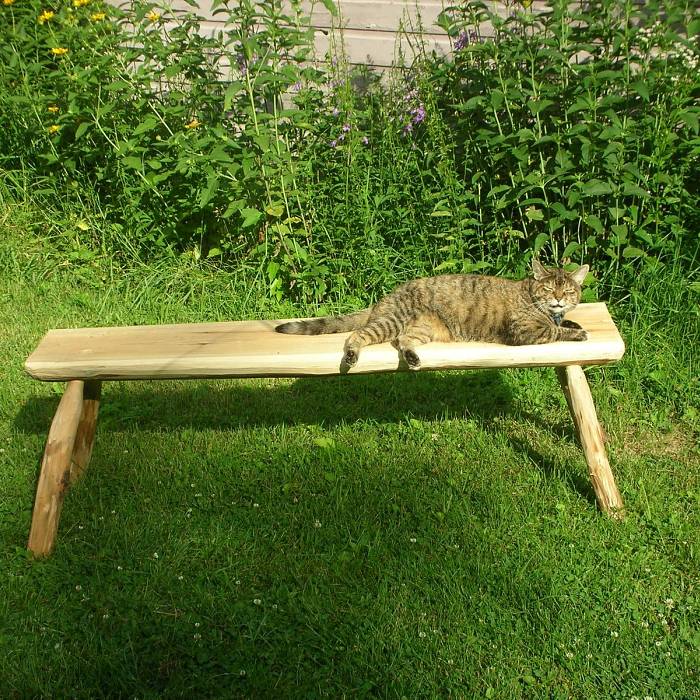 Course Overview
Green chairs, Stick chairs, and Windsor chairs can all utilize freshly cut wood in shaping their components and in the joinery. We will witness the magic of shrinking wood and ease of hand tools in this bench class. Legs will be shaped using a draw knife, spoke shave and shaving horse. The seat will be from rough sawn logs, flattened and smoothed with hand planes. You will learn how to cut tapered and compound angled holes for a stable bench seat.
The class will likely be completed Saturday and Sunday, with the option to add finishing touches if necessary on Tuesday night.
This is a community class meant for Cook County residents. As such, the listed price of this class already has the local discount applied. There will not be an additional local discount applied.
Physical Ability/Skills Needed
Students should expect to be standing for the majority of the sessions, have moderate hand/grip strength
Required Tools
All tools will be provided! If you have a favorite draw knife, spoke shave or hand plane, you're welcome to bring it
Dates
Sat, Nov 12th, 2022 – Tue, Nov 15th, 2022
Course Details
Hours:
Saturday Nov 12: 9am-12:30 pm Sunday Nov 13: 12:30-5pm Tuesday Nov 15: 6-8pm
Tuition:
$90.00
Materials fee: $24.00
Carve a Bench! Introduction to Greenwood Chair Building with Hand Tools