Boreal Basketry: All About Birch Webinar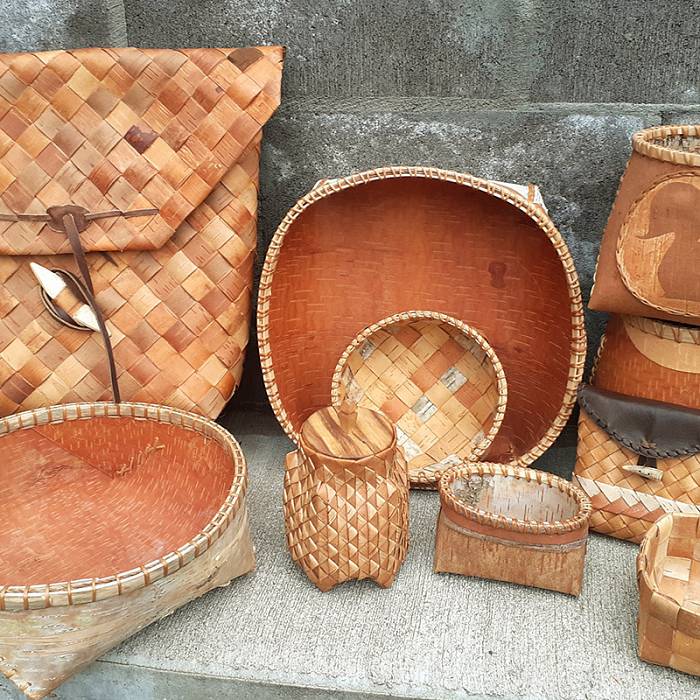 Course Overview
Birch trees are a distinctive part of the boreal forest, and their bark has long been used for making strong and usable baskets around the northern hemisphere. In this live, online webinar, Emily Derke will dig into the variety of baskets and other items made with birch bark in North America, Scandinavia and Russia. She will cover how to prepare materials, discuss bark selection, and demonstrate a variety of basketry techniques. We'll take a look at baskets and other items with specific uses, such as maple sap containers, woven shoes and more.
Basket making demonstrations, stories, historical and current uses, and details about birch bark and other local materials will be on the agenda. This webinar will be informative and inspiring for basketmakers, craftspeople, naturalists, or anyone curious about the relationship between the land and the things we use.
Course Details
Skill Levels:
Beginner to Advanced
Intergenerational age:
N/A
Required
You will need the following tools for this class:
A laptop or tablet with reliable internet connection
More Information
Once registered, students will receive a confirmation email with further class information. Please call us if you haven't received it within 24 hours.
Boreal Basketry: All About Birch - 1/27/2021