Black Ash Basketry Sampler: From Log to Splint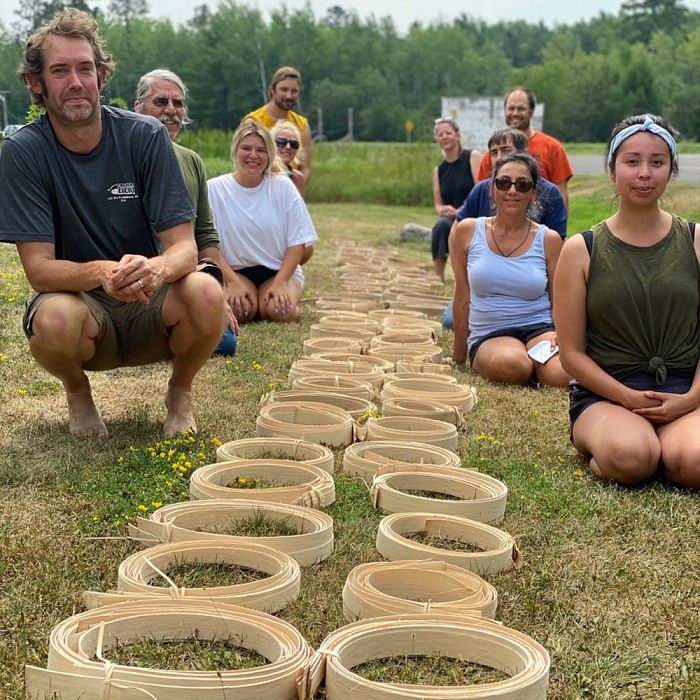 Course Overview
Black ash splint is a beautiful material for making sturdy baskets, and with the right knowledge and skills can be harvested by hand, which is infinitely more satisfying than ordering materials from the internet. However, access to harvested black ash trees can pose an issue for some and an experienced instructor willing to share their knowledge about the process is another matter entirely. This unique one-day workshop with April Stone offers students the chance to pound black ash logs in order to stock pile raw splint material for future weaving projects and learn to hand-splint pre-soaked ash splint into more pliable, workable strips. Subtle techniques of pounding, splitting and scraping for efficiency in order to achieve fine ash splint weaving material will be the focus. This course welcomes students ages 12 and up with an adult; intergenerational tuition discount is available, please call for information. Students may also be interested in the subsequent sessions of Black Ash Sampler: From Splint to Basket and From Log to Rim, offered the following days.
Optional Tools
Feel free to bring your favorite scissors or whittling knife.
Session Information
This course is part of the 2022 Basket Week! Plan to attend the Basket Gathering Day on Friday, October 7, a day-long conference that features speakers, demonstrations, field trips and community gatherings for anyone interested in baskets! Full schedule online late summer 2022.
Course Details
Tuition:
$100.00
Materials fee: $50.00
Black Ash Basketry Sampler: From Log to Splint