Woven Birch Bark Basketry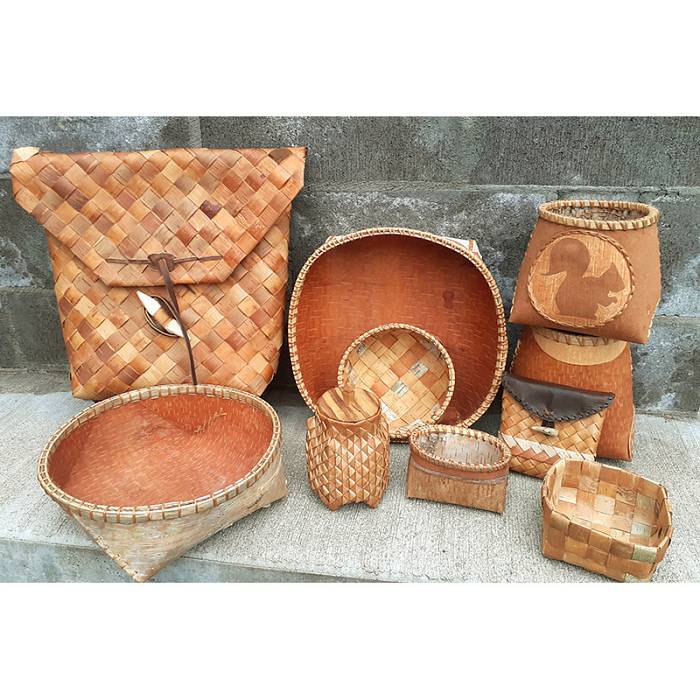 Course Overview
Birch bark holds a multitude of uses, and has been widely used across the world wherever birch trees have grown for much longer than anyone can remember. Even now, it is a common material for making useful things that utilize the locally available materials. What can be done with birch bark? Many, many kinds of baskets, watertight containers, canoes, footwear, and more. In this class we'll discuss the vast traditions of using birch bark through the creation of several different types of baskets.
Participants will have the option to complete two smaller baskets or one larger basket using woven strips of birch bark. Learn the basics of preparing bark for use, selecting the right bark for a project, and hear about the harvesting process. 
Required Tools
All required tools/materials are provided by your instructor and North House and will be available once the course begins.
Optional Tools
If you have your own tools you wish to use, please bring: 
Dates
Fri, Jan 6th, 2023 – Sun, Jan 8th, 2023
Course Details
Hours:
Days 1-2: 9am-5pm; Day 3: 9am-noon
Tuition:
$245.00
Materials fee: $85.00
Latest Update:

View recent changes →
Birch Bark Basketry: An Introduction