Basket Making Sampler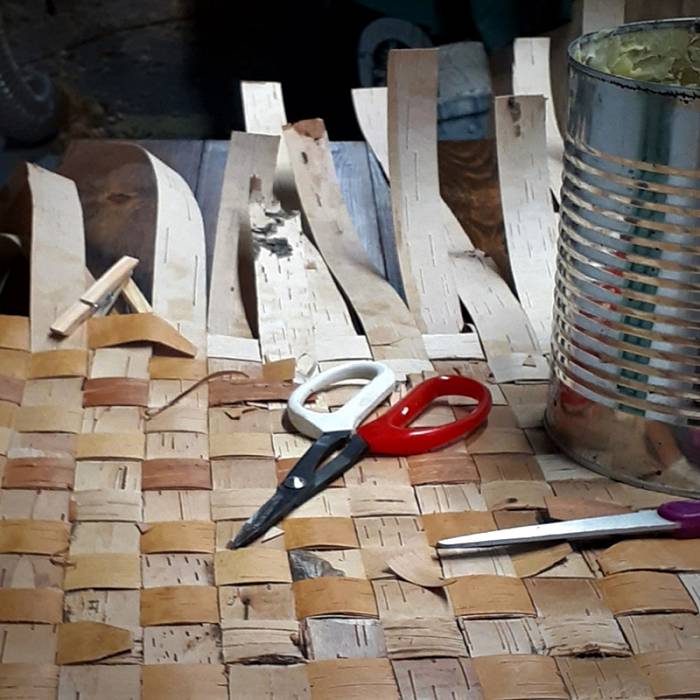 Course Overview
The northern forests of Minnesota and Wisconsin offer a variety of materials suitable for basket-making. This course is an introduction to working with three of the most common: birch bark, willow and spruce root. Students will create three small baskets that will employ a variety of weaving techniques and traditions. Students will practice preparing materials, and discuss safe and sustainable harvest practices for future projects. Learn to plait, twine, and stitch containers using these local and versatile materials. Baskets are infinitely useful, are a great way to work with your hands, get to know the local environment, and learn about the process of making something from start to finish. Come prepared for physical hand work.
Required Tools
All required tools/materials are provided by your instructor and North House and will be available once the course begins.
Optional Tools
Session Information
This course will be part of Basket Week 2021! Plan to stay a day longer for the Basket Gathering on Friday, October 8 for demonstrations, talks and community gatherings. A full schedule will be available this summer.
Dates
Tue, Oct 5th, 2021 – Thu, Oct 7th, 2021
Course Details
Tuition:
$255.00
Materials fee: $80.00
Basket Making Sampler