Young Makers' Camp-in-a-Box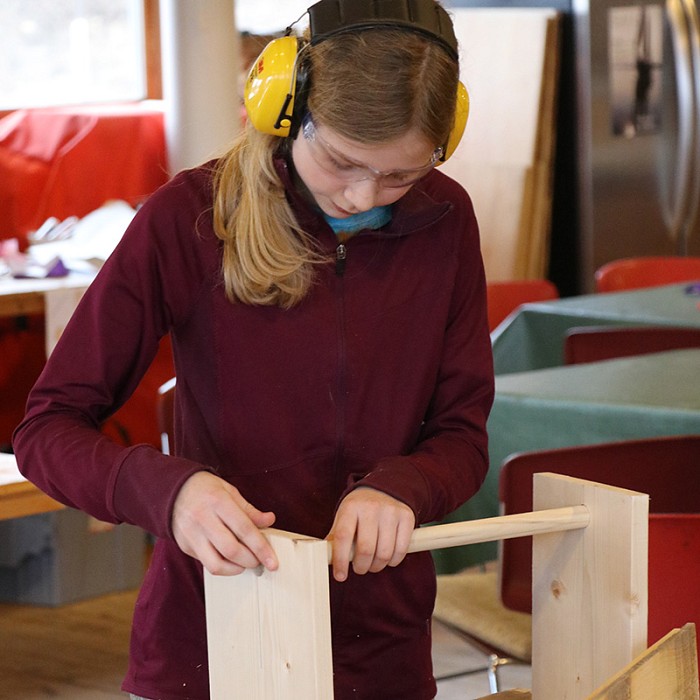 Course Overview
Since we are unable to host camp in person at North House this summer due to the COVID-19 pandemic, we are getting creative and offering a camp-in-a-box experience for youth! You'll get to experience camp from home as you tinker, build, design, and craft your way through the week.
Participating youth will receive a box bursting full of hands-on craft activities for the week. You'll get to try out fiber arts, wood working, outdoor activities and more! There will be written instructions and access to fun videos to guide you through activities, as well as access to help via phone from our fantastic intern instructors. Youth can participate by themselves from home, or if families want to sign up together and have their kids get together to work on the projects each day, they can do that too!
Details
As you'll need to pick up your camp-in-a-box from the North House campus, this camp is only open to local youth or youth who will be in Cook County for the week of camp. We'll be in touch about when to pick up your box after you register.
Ages 7-10 and 11-14 (activities will be age appropriate)
Enter the child's name in the registration details below. Please include the child's age after their name (for example "Juliet Smith - 9")
A limited number of partial and full scholarships are available for Cook County youth, thanks to the Arrowhead Electric Cooperative Round Up program. Please email swaddle@northhouse.org to request a scholarship.
In order to give us time to prepare each box of supplies, the deadline to register is July 10th.