Celebrate the Lake: Family Organic Indigo Dye & Fiber Workshop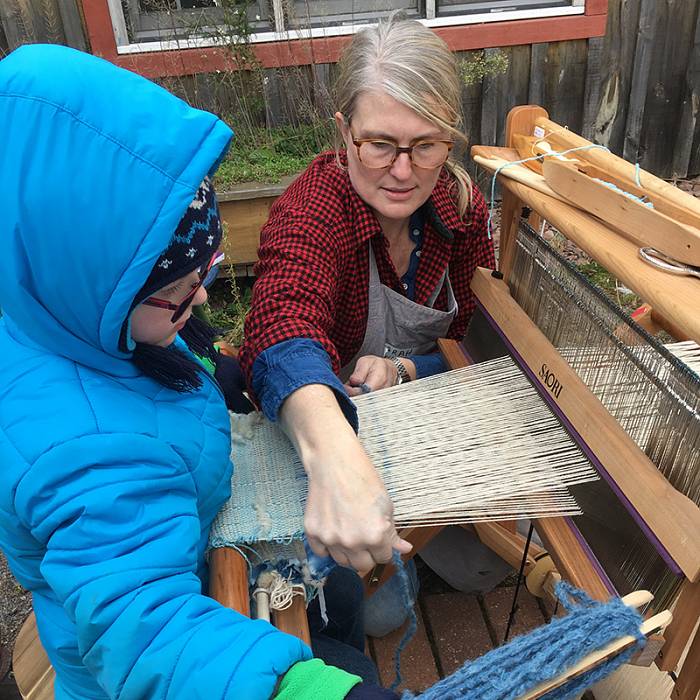 Course Overview
Join fiber artist and botanist Sarah Nassif to explore the magic of organic indigo to dye a variety of fibers in shades of blue. Using water from Lake Superior in the process, we will learn how water plays a role in fabric production traditionally and nowadays, and how this affects the health of bodies of water the world round. Try a variety of hands-on activities to get familiar with preparing new and recycled fibers to become cloth. Bundle and dye cloth to create beautiful repeated patterns using Japanese itajame resists. Take a turn at the SAORI loom and try hand sewing techniques. Take home your woven and dyed textiles to continue the family conversation. This class is open to even the littlest craftspeople since all ages can play with fibers!
We will walk through how to set up a mini-indigo vat at home (materials available at NHFS store).
Parents are welcome to bring 1-2 children ages 4+ for one tuition rate and should be prepared to learn alongside their kids in an open studio setting led by the artist. Children ages 12+ are welcome to attend on their own.