Basketry Basics: Harvest & Weaving with Cattails Online Course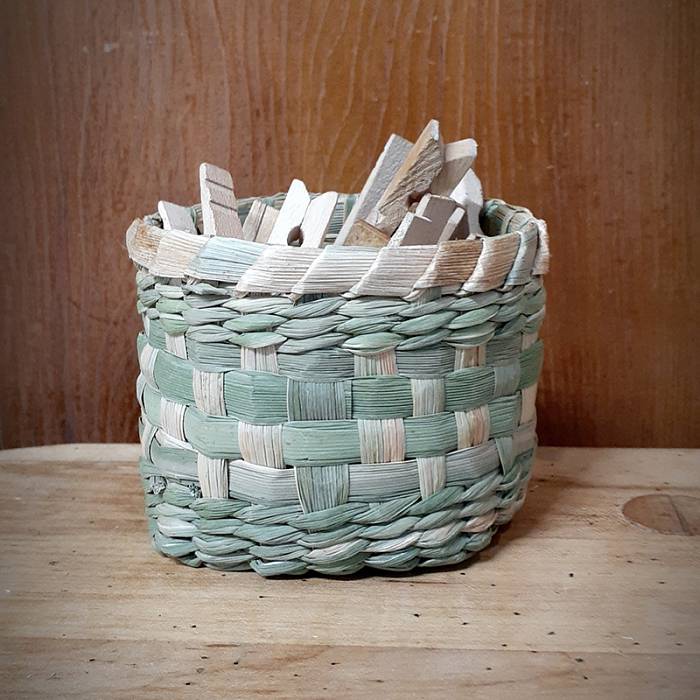 Course Overview
In this online course, you'll be guided through the process of acquiring your own material to create a few small projects using common weaving techniques. Using cattail leaves, participants will create a small mat and basket. Cattails are one of the easiest and most widely available materials out there for harvesting yourself! You'll learn the steps of acquiring material and preparing it for use by doing it on your own with guidance and instruction. We'll practice "plaiting" and "twining" - two methods of weaving that are used in many kinds of basketry.
Before class starts, you will receive a short video instructing you in the simple task of collecting your materials. Cattails can be found in a wide range of places including neighborhoods, parks, lakes and roadsides.
In the first short class, we'll discuss material preparation more in depth, and learn how to prepare our leaves for weaving. You'll gather your own materials and learn how to dry them out and re-hydrate for weaving. In Class session #2 we'll weave a small mat while learning a few basic weaves, and in session 3 we'll use those same weaving techniques to create a small basket.
This class meets the following dates:
Tuesday September 15, 6:00-7:00 pm CT
Tuesday September 22, 6:00-8:30 pm CT
Thursday September 24, 6:00-8:30 pm CT