Advanced Scandinavian Painting: Holi-Dala Horse: Online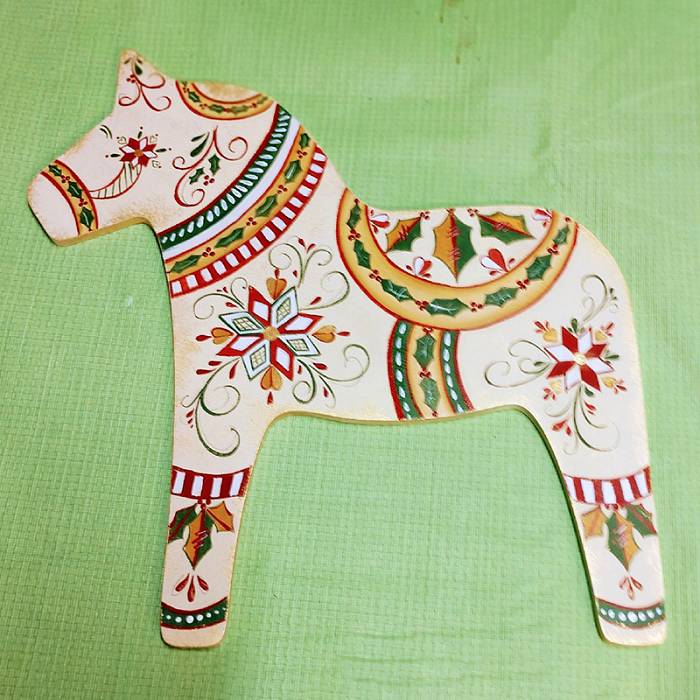 Course Overview
Please note this is an Online Course.

Get festive with Scandinavian Folk Painting on a wooden Dala horse plaque. Kim has designed a new holiday-themed Dala horse that will give painters with some painting/rosemaling experience a chance to practice skills. We'll gather on Zoom to paint together over a Friday afternoon and a full Saturday.
Required Tools
Students will need to provide their own paints, brushes, and horse plaque. A detailed materials list will be provided to all registered students at least 3 weeks prior to the start date of class.