Advanced Nålbinding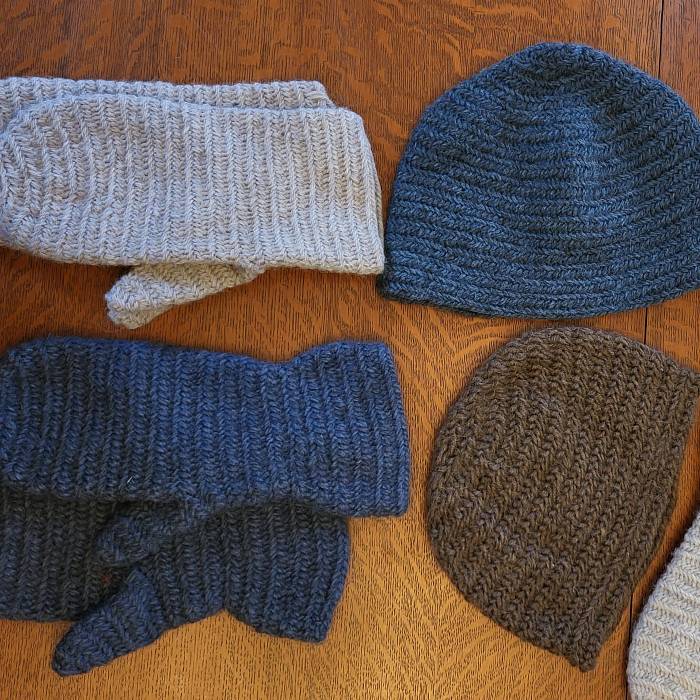 Course Overview
Ready to expand your basic nålbinding skills? In this advanced class students will be able to increase their mastery of nålbinding techniques in several different ways. Whether you want to learn additional stitches, how to construct socks or mittens, or enhance your handmade garments with embellishments such as braids or a fringe, this class will cover them all. Students can choose whether to try one or two new things, or tackle them all. 
Some of the oldest nålbound garments are socks. Have you heard of the Coppergate or Jorvik sock dating to the Viking era found on Coppergate Street in York, England? From this sock comes the York stitch. An even older sock from the 3rd-4th century AD in Greece is known as the Coptic sock. This sock has a distinctive two-toe shape made to be worn in sandals with a strap between the toes. From this sock comes the Coptic stitch which can be used for circular stitched or flat stitched garments.
More recently developed embellishment techniques such as braided nålbinding or a fringe called kavelfrans popular in Scandinavian countries will also be covered.
Printed materials, finished pieces, photographs, and replicas of historical garments will be available for hands-on inspection and inspiration. 
The materials fee of $17 covers written instructions and several types of practice yarns. Handmade wooden nålbinding needles will also be available for sale from the instructor.
Required Tools
Nålbinding needle
Recommended Yarns - single-ply 100 % woolen yarns like Lamb's Pride bulky, Alafoss Lopi, or Roving yarns