A Midsommar Feast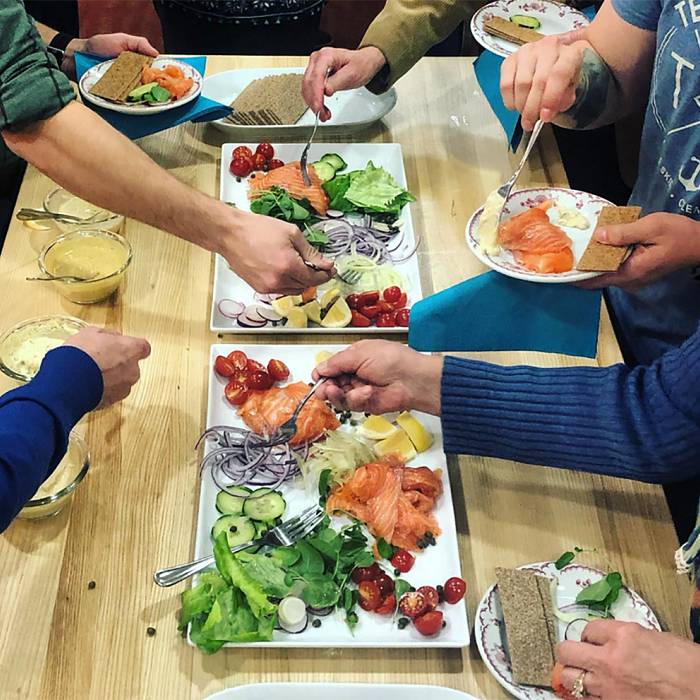 Course Overview
Come celebrate Midsommar by Lake Superior! Over two days, students will learn to prepare a feast inspired by Swedish favorites, including gravlax, rye crackers, refrigerator pickles, potato salad, and strawberry cake. We'll build beautiful serving platters and–with a little luck–get to enjoy them together, outdoors near the harbor in Grand Marais. We'll go home with recipes and skills to create our own Midsommar feast.
Midsommar is an important holiday in Sweden. A celebration of the longest days of the year, Midsommar kicks off the brief Swedish summer. Many city-dwellers travel to the countryside to celebrate. It's a time to enjoy fresh, simple foods and the outdoors.
Students age 14+ may sign up for this course. Youth age 12+ may sign up with an adult. Adult/child pairs will make two meals and pay two materials fees. 
Required Tools
Warm layers for being outdoors–late June can be CHILLY in Grand Marais!
Optional Tools
Favorite filet knife

Apron