A Canoe Built By You!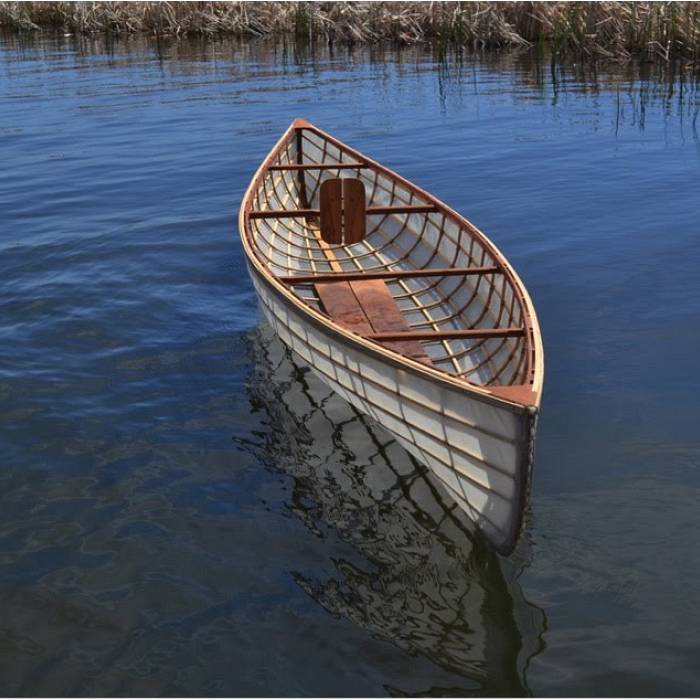 Course Overview
Get ready to float a boat built with your own hands! Come join boatbuilder Brian as he guides you through the construction of a skin-on-frame 12' solo canoe. During this week-long class you will learn everything it takes to build a boat. We will start by learning some hand tool woodworking skills, then move on to steam bending wood, shaping, fitting and installing parts by lashing, and finally learning to sew super heavy duty fabric. At the end of the week we will launch our canoe and put all our skills to the ultimate test. This camp is open to youth ages 8-12. Half and full scholarships are available to Cook County families upon request at the time of registration
Camp Schedule: Half day camps are held from 9am-noon or 1pm-4pm. You can drop your child off at their camp location up to 30 minutes before the start of camp each day. Campers need to be picked up by 12:15 or 4:15. 
All half day campers must bring a snack. We encourage kids to bring a book or quiet game for their break and they will have access to outdoor space in good weather to play during lunch break.
Attendance: Because projects worked on at camp build from day to day and learning extends throughout the week please only sign your child up for camp if they will be able to attend all five days of the camp week.
Pick up and Drop Off: You can drop your child off at their camp location up to 30 minutes before the start of camp each day. All parents/guardians must drop off their children in person each day of camp. At the time of registration, parents/guardians may authorize their child to walk or bike home from camp alone. All kids not walking/biking must be picked up by an authorized parent/guardian within 10 minutes of the end of the camp day.
Scholarships: We want Kids' Camp to be accessible to families in Cook County regardless of financial status. There are half cost and full cost scholarships available for youth residents of Cook County. Scholarships can be requested at the time of registration via the phone: 218-387-9762.  
Registration: You are welcome to register through our website. Please register under the parent's name. If you have more than one child to register or have any questions, we welcome registrations by phone at 218-387-9762.
Required Tools
Sharp #2 Pencils

Closed toe shoes

Snack

Water Bottle

Awesome Problem Solving Skills
Optional Tools
Block Plane 

Spokeshave

Combination Square

Tape Measure 10"