Location: Johnson Heritage Post Gallery, Grand Marais, MN
Dates: November 16 to December 14, 2017
Hours: Fridays & Saturdays 10am-4pm; Sundays 12-4pm
For many students, interns, and casual visitors to campus, North House is a place of beginning: it is here that their journey in craft starts. Whether a live demonstration on a summer day piques an interest or a weekend in a harborside classroom sparks a lifelong passion, here, people begin to understand how craft connects them to the land, to their own bodies, to culture & community.
For the artisan-instructors in our community, North House is the continuation of a journey started long ago: here at the school, they pass on the their skills and knowledge of materials, history, techniques and culture. Over cups of coffee and wood-fired pizza, they meet other artisans and students who inspire new directions for exploration, pass on traditions, ideas and curiosities. As makers, they reach back into history for instruction, turn to the modern world for context, and root in the landscape for meaning.
We have invited instructors to reflect on their work in the context of traditional craft and to think about their personal, creative evolution. Such questions as: What markers or discoveries have they made on their creative path? What traditions inspire their work? What contemporary aspects push their work or methods? How is their work reflecting their story of a current time, place, or set of materials?
Please visit the Johnson Heritage Post Gallery, November 16 to December 14, for reflections and insights in the BEGIN CONTINUE exhibit.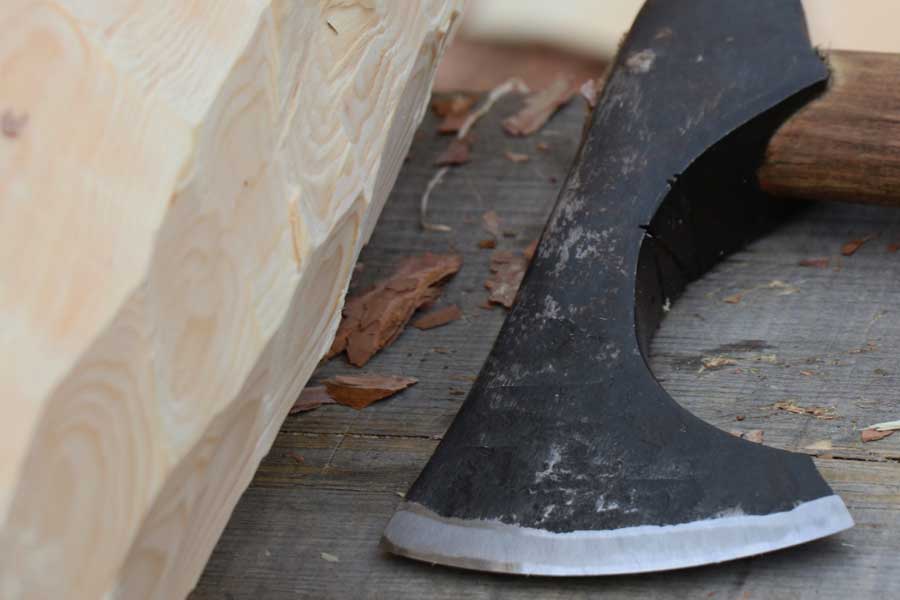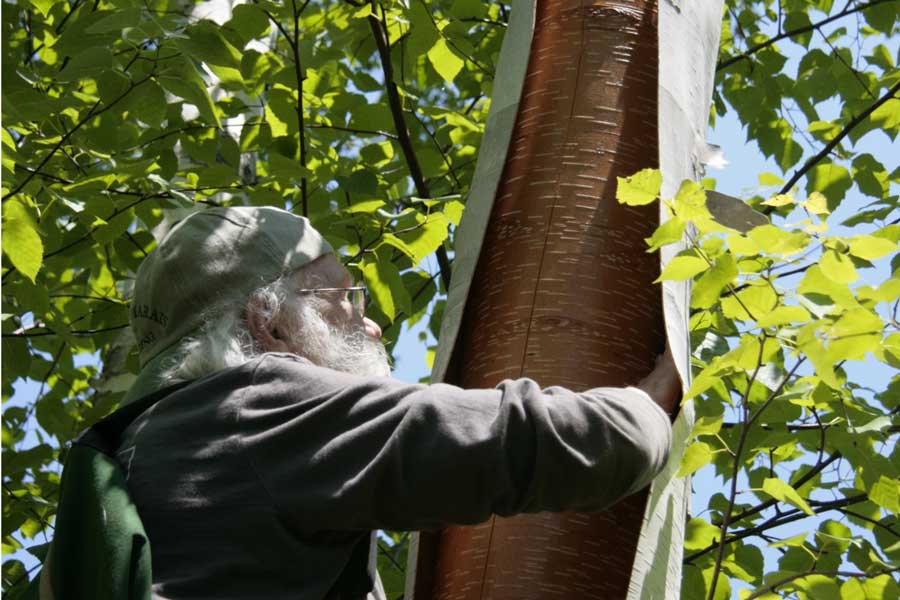 Community Events
Community Craft: Wool Repair Clinic
Thursday, November 30, 6:00 p.m. to 8:00 p.m.
Repair and beautify your favorite wooly wearables. Using needle felting and wet felting techniques, learn how to fix those nagging holes, or bring a favorite wool item (hats, scarves, sweaters, jackets) that you would like to add color and designs to. Come relax, mend and play with colorful wool. $5 material fee includes a needle felting tool. Additional wool may be purchased. No pre-registration, drop by to participate.
International Guest Lecture: The Swedish Christmas Smorgasbord
Saturday, December 2, Noon to 1:00 p.m.
Richard Tellström, American Swedish Institute Food Historian-in-Residence, Malmberg Fellow and acclaimed Swedish food writer and historian from Stockholm University will share Swedish traditions about the Christmas meal and Christmas smorgasbord, and reveal dishes that must be part of it and how they might be cooked. He will also give some example of the New Nordic Cuisine, a contemporary food ideas which picks up the older food traditions but also add new flavours and cooking techniques to the old one, in a special purpose to let the Scandinavian and Nordic nature, forests and waters become more apparent.
Community Craft: Wooden Buttons & Brooches
Saturday, December 9, 11:00 a.m. to 1:00 p.m.
Get crafty just in time for the holidays. Join resident artisan Angela Robins and learn to use small diameter birch branches to carve and cut circular buttons and embellishments. $5 material fee. No pre-registration, drop by to participate. Kids ages 12+ welcome with an adult.